The days are getting colder, and you're starting to notice a chill in the air. October has arrived, and in a few blinks we'll be planning our Thanksgiving dinners. So while the season's still young, it might be the ideal time to start thinking about how you'll give back for the holidays. Launching a crowdfunding campaign allows you to connect with your circle of friends, family and acquaintances and spread information about your cause quickly and easily over socia media. By launching a fundraiser this holiday season, you have the power to make meaningful change in the lives of those in need, and your example could just be the inspiration for someone else to start practicing compassion in her daily life.
Many U.S. nonprofits raise 30% to 40% of their income in the last few weeks of the year, reports Tools + Training.
In the November and December holiday season, Americans gave a record 6 billion, the blog noted.
Cyber Monday, the Monday after Thanksgiving, often kicks of the holiday fundraising season for organizations.
Six Holiday Fundraising Ideas Done Right
Start planning now!
It's only the first day of October, and while the holidays may seem far away, pretty soon it will feel as though a "fast forward" button has been pressed on our daily lives, with dozens of different commitments threatening to sidetrack us from giving back. Because the holidays are so busy, you may want to plan your fundraiser now to make it that much simpler later on. Consider looking around your house for gently used items that you can sell, or get feedback from your friends about your crowdfunding campaign strategy so they can help you get ready for the most successful possible campaign.
Give people a reason to be grateful this Thanksgiving.
Raise money to provide Thanksgiving meals to the hungry or those experiencing homelessness. Turkey can be expensive, but if you raise enough money, you can provide the major components of a Thanksgiving meal—mashed potatoes, gravy, pumpkin pie and yes, even turkey—to a community that might not be able to afford them. Consider planning an event for the afternoon of Thanksgiving day, or if plans prevent you from hosting the meal then, consider organizing a celebration for the day after Thanksgiving. This can be a particularly empowering alternative to the crass materialism associated with "Black Friday;" by focusing on those in need, you reaffirm the values of compassion and generosity that define holiday season.
Sell Sufganiyot doughnuts as a Hanukkah fundraiser.
Ask leaders of your local temple or community center if they'll let you host your fundraiser on their property, and get a group of friends together to help out with the baking. Check out some of these recipe options from Epicurius, Martha Stewart, Bon Appétit or AllRecipes, or choose another version to make. Once you have your ingredients, make your dough, but in order to ensure freshness, wait until the day of your fundraiser to fry the doughnuts. Consider offering coffee or hot cocoa to go with your treat, and allow people to pay by donating to your crowdfunding campaign. Give the proceeds to charity or an individual or family in need of assistance.
Offer a post-Christmas tree disposal service.
After the festivities are over and it's time to pack up all of the decorations and put them away for another year, many families are happy to pay for a tree disposal service to pick up their Christmas tree. Get a team of volunteers together, and offer to do the heavy lifting for your customers. Load their tree into a truck for them, sweep up the pine needles left behind, and drop off the trees at a local recycling center. Or see if local farms or urban gardens need donated trees for mulch. In return for disposing of their Christmas trees, ask supporters to give to your crowdfunding campaign.
Raise money for mental health resources.
While the holiday season is usually depicted as a time of celebration and joy, not everybody looks forward to it. Some people feel especially lonely or isolated if they don't have a family or support system with which to share in the season's festivities. Psychology Today estimates that one person per minute attempts suicide around the world during the holidays, and Healthline reports a 40% uptick in suicides right after Christmas day in the U.S. A holiday fundraiser that benefits a suicide prevention hotline or a mental health nonprofit could literally save lives. Consider advertising your fundraiser in a local newsletter or the classifieds so that people who are feeling isolated have a chance to get involved.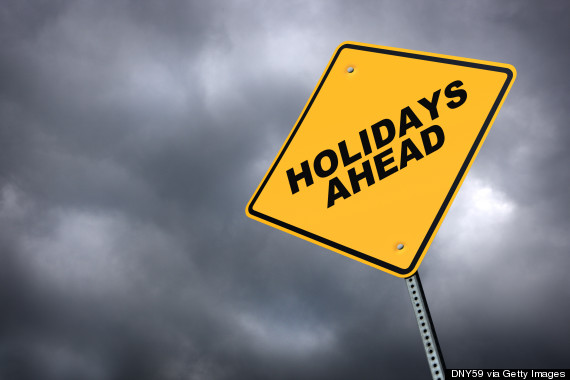 Use your fundraiser to benefit a cause for the future.
By the time New Year's Eve approaches, you may feel so exhausted from all of the holiday-related chaos that organizing a fundraiser is the last thing on your mind. But consider using this occasion as an opportunity to plan for the future. Many people have been reflecting on their past year, and they may want to head into 2016 with a renewed energy and determination to improve the status quo. By organizing a New Year's Eve crowdfunding campaign, you can raise money for a cause such as nature conservation or disease research that invests in our society's future. 
Make a Difference This Holiday Season
If there's a cause you find particularly inspiring, consider organizing a crowdfunding campaign to support it this winter. By engaging with your social network and working to improve your community, you can do your part to spread joy and love this holiday season.  Start your campaign today!
For more great strategies, visit our Fundraising Ideas page.