Participating in student council gives individuals the opportunity to get involved in civic and service activities while promoting school spirit, learning to work with a team, and developing leadership skills. Student council helps teach individuals to be responsible and ethical in their decision-making. It is why it's no surprise that student councils often utilize fundraisers to raise money to give back to their community—whether to donate to a local charity, to raise funds for a scholarship, to aid a local animal shelter, or even to help out a fellow student or teacher with expensive medical bills.
Creating offline fundraising events in tandem with an online crowdfunding campaign is a great way to rally your community for support. Organizing a fundraising event may seem like a hassle. But the task is less daunting with a group of students looking to engage with their community in meaningful ways.
Utilize the following five fundraising ideas for student council to jump-start your classmates' humanitarian spirit.
1. A Splash of Color
Recently a new trend in running was born, The Color Run. This type of event was created to make running a five-kilometer race less intimidating and more about promoting a healthy lifestyle. At the start of each mile mark, volunteers throw a colored powder at the participants running by. The colored powder consists of dyed cornstarch, which is safe to toss around and can easily be made at home. Student council can create its own version of this race on campus where any student or community member can participate with a donation as the registration fee. Since the race is not timed, there is less room for competition and more room for people to enjoy their time and the explosion of color. Require participants to wear white shirts so the colors really show.
2. Battle of the Bands
Highlight your classmates' musical talents and host a battle of the bands. You will need to hold auditions for promising musicians at your school. Have student council vote on their favorite bands that will be showcased in the final concert event. Ask your school if you can use the auditorium for the concert venue. Create a program that lists when each band is performing that also includes a little background on the artists themselves. In the weeks leading up to the event, sell tickets online as a donation to your campaign; just have each person add their name to their donation so you can assemble a list of people with tickets. You can also sell tickets at the door with an online donation via a computer, tablet or mobile device.
3. Team Spirit
Most schools have multifunctional blacktops and fields that can be used to play sports like basketball, soccer, volleyball, badminton, kickball, etc. Why not use that to your advantage? Organize a competition on the weekend with a handful of different sports, where teams of three or four people vie against other teams. Decide with other student council members on whether you want to do teachers versus students, students versus students, or a mix of the two. You can even invite alumni to participate as a way to get more community members involved. Ask each team to pay an entrance fee online, which will also serve as their donation to your cause.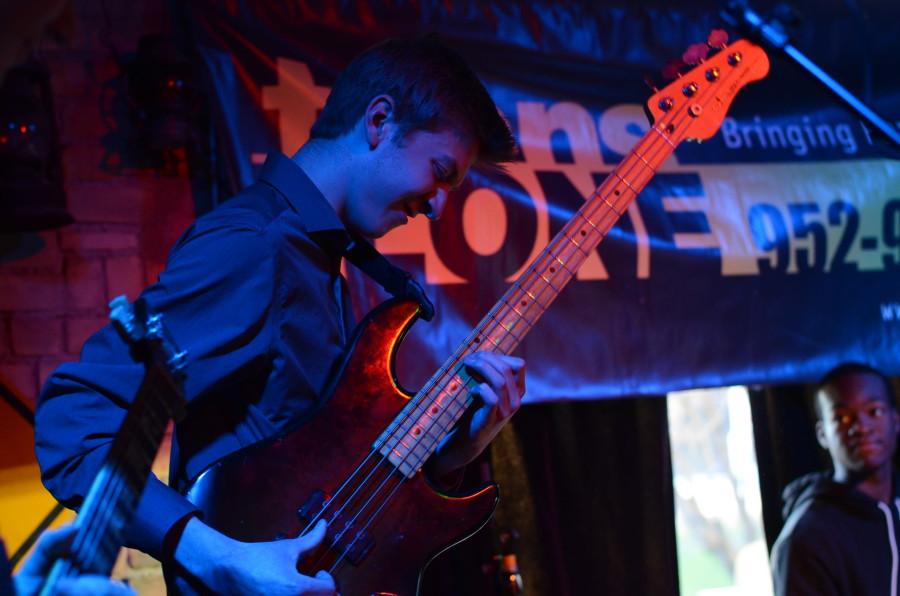 4. Your Very Own Triwizard Cup
A thrilling fundraiser idea for Harry Potter fans is to have teams compete in three missions that mimic those in Harry Potter and The Goblet of Fire. Teams can sign up for the Triward Cup with a registration fee donation through your online campaign.
For the first task, dye a large number of eggs green and only three eggs gold. Hide all of the eggs across your school's field. The first team to find a golden egg wins, but if anyone steps on a green egg they are disqualified.
For the second task, ask each team to create a banner and then hide them around campus so that teams must find and collect something that is meaningful to them, just like in the book. Give each group written clues to help them in their scavenger hunt.
For the final task set up a maze somewhere on campus. Consider using the auditorium, with chairs, desks, cardboard boxes, and whatever else you can find on your school grounds. To make it more difficult, require that each team member finish the maze alone, like a relay race. The first team to have all members successfully get through the maze wins. Award the winning team of the tournament with a homemade Triwizard Cup Trophy.
5. A Sticky Situation
Have students purchase strips of duct tape about a foot long for $1 each and advertise that all proceeds go to a good cause. With the duct tape, students can attempt to stick someone to the wall. The only supplies you will need are rolls of duct tape, a ruler, a chair, a wall and a willing teacher or even your school principal. If more than one teacher wants to volunteer, have multiple stations set up. Having more than one volunteer will increase the amount of donations you receive. Let the students know that there is no limit to the number of strips of duct tape they can purchase. Once the students believe they have successfully stuck their teacher or principal to the wall, remove the chair they are standing on to see if it worked.
The Sky's the Limit
With a group of driven student council members the fundraising possibilities are endless via crowdfunding. Online fundraising provides anyone the opportunity to give back or help out someone in need. Check out our fundraising ideas page for more great tips on raising money for your cause.
Ready to spark your student council's creative juices and ignite their compassionate side? Start your free fundraising campaign today on YouCaring.
More Fundraising Ideas: